Paperhouse Stationery Haul & Product Review by Elizabeth
The world of stationery can be very overwhelming and finding and testing products yourself can be daunting and expensive.
Paperhouse.me reached out and offered to send me some of their products to test out so that you do not have to!
This article is a product review where I will walk through my first impressions, pros and cons after use, and final impressions of the Paperhouse.me products they sent. Check out my thoughts on the Paperhouse.me products.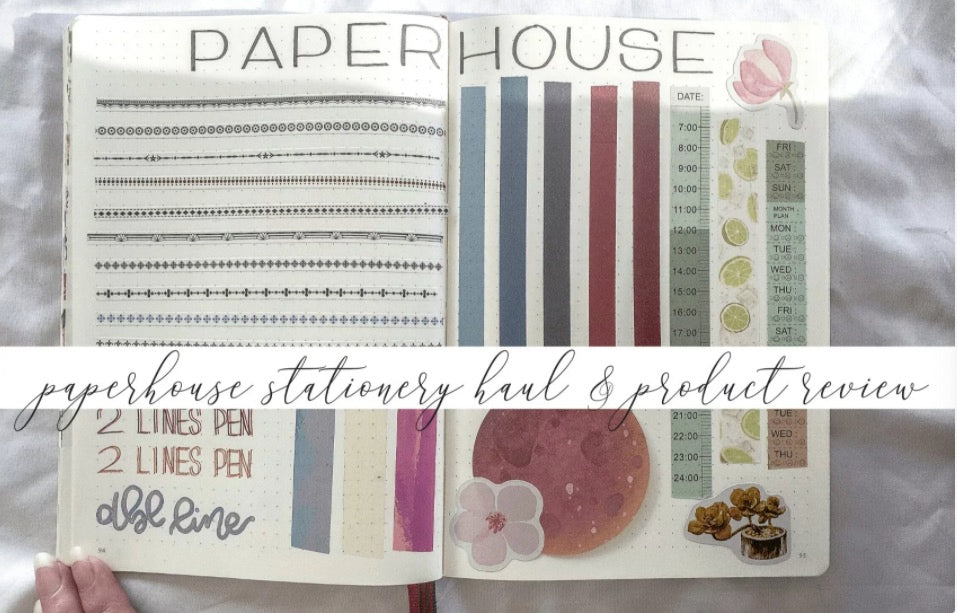 Overall First Impressions of Paperhouse
Paperhouse sent me so many products; I was overwhelmed at first and just had to try them all out immediately. The pictures above show my first trial of each of the products outside of sticky note tests.
I have very few negative first thoughts. The only negative that stood out to me was how difficult it was to use the fruit tape without ripping it.
However, everything else worked just fine. The iridescent tape is beautiful, and the pens are really fun to play with!

Positive
Very unique
Instant depth
Varied color options
Write well on paper
Come with 3 pens
Negatives
Not my favorite color pairings
Require some practice (not a ton)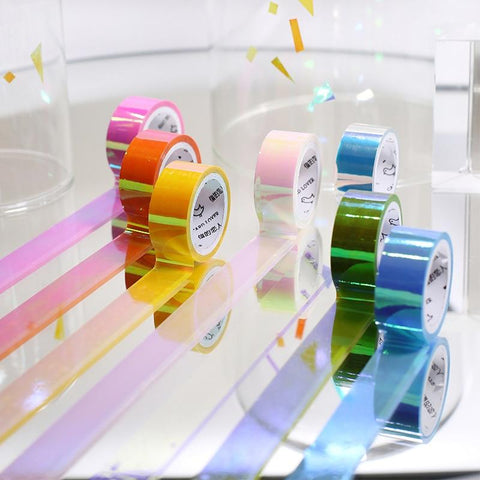 Positive
Beautiful coloring
Irridencence
Negatives
Sticky, but could be stickier
Not glitter
Rainbow Masking Washi Tape
Positive
Many color options
Easy to use
Beautiful color
Negatives
Sticky, but could be stickier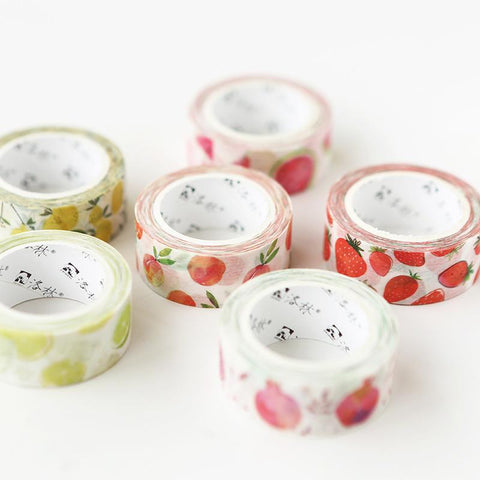 Positive
Perfect for a summer bujo theme
Beautiful
Various options
Negatives
Rips very easily
Loses stickiness easily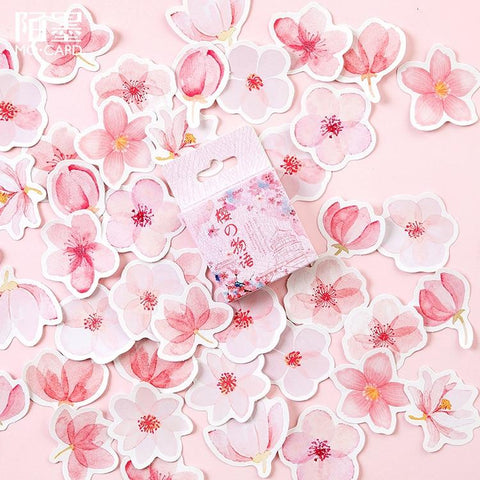 Positive
Gorgeous artwork
Varied styled
Good size to use in planner
Stickiness is optimal
Negatives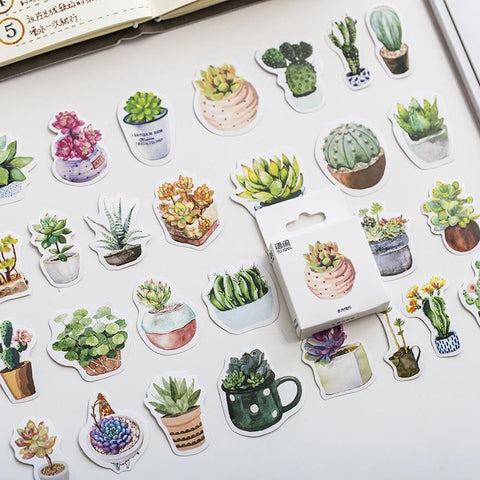 Positive
Gorgeous artwork
Varied styled
Good size to use in planner
Stickiness is optimal
Negatives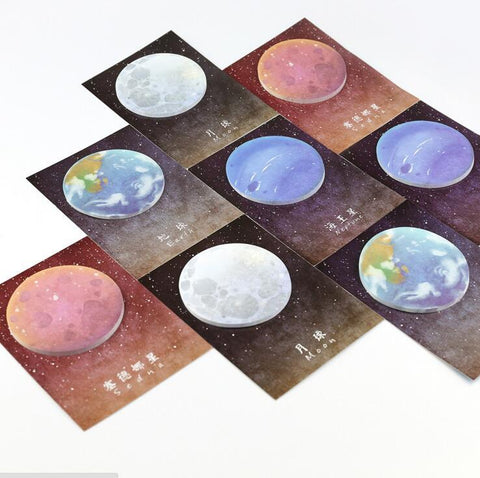 Positive
Good size
Beautiful design (watercolor)
Round
Negatives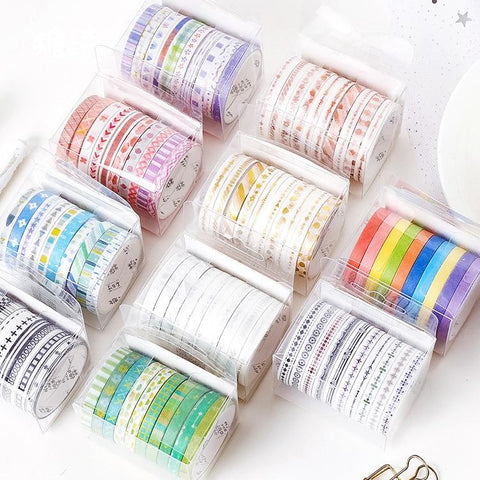 Positive
Huge variety of patterns
Varied colors within the pack
Awesome designs
Very thin
Stick well
Negatives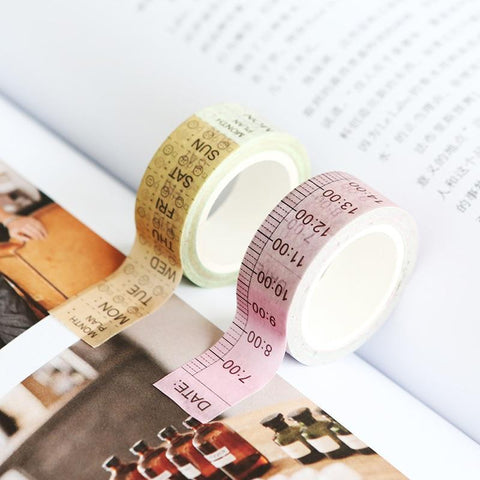 Positive
Very useful designs
Small enough to fit time on one A5 sized page
Perfect tape pairing
Negatives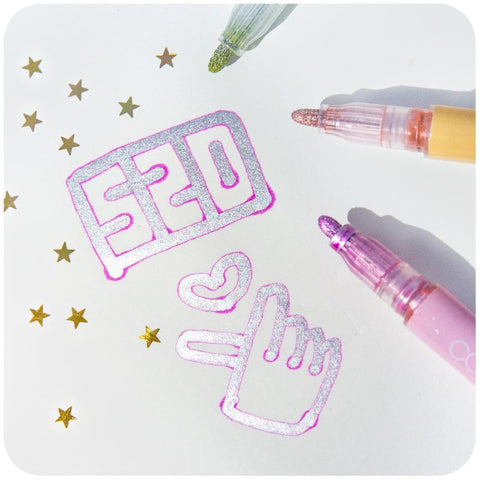 Positive
Very unique concept
Super useful to outline headers/lettering
Various color options
Vibrant coloring
Writes very well/smooth
Negatives
bleeds on some paper types
Doesn't show up properly on some paper types
I love the unique pen types, the iridescent and rainbow tapes as well as the houseplant stickers. These are my favorite items of those noted above. Overall, I am delighted with the products Paperhouse sent me and would recommend them all, though, the fruit washi tape does rip a lot. I intend to use each of these products in my future layouts!
About Elizabeth
Elizabeth is the creator and writer at Elizabeth Journals. In addition to creating for ElizabethJournals, she is a full-time graduate student studying clinical mental health counseling. She started Jihi Elephant to share her experiences, spread organizational tips, and promote positive living. Elizabeth is an avid bullet journalist, dabbling artist, and houseplant fanatic.
You can also read more about the origins of Jihi Elephant and its creator here.